If you are familiar with 
Integromat
 (now known as Make) and want to use WaBot together with Integromat, you can use the custom app we have created for you.
For first-time use, you would need to create a connection by following the step below.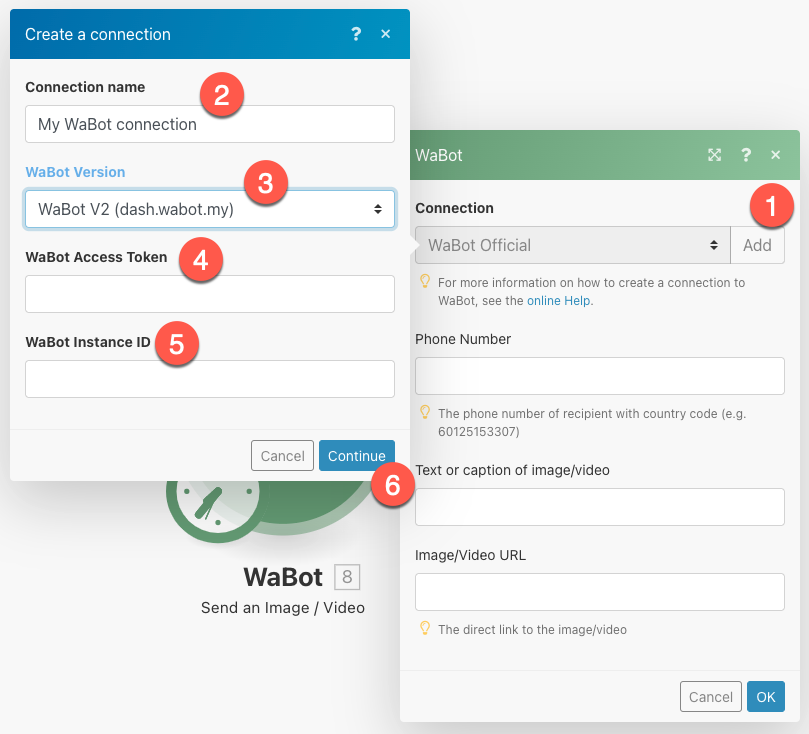 Integromat will save the connection settings so that it can be used in other scenarios and modules.
Currently, below are the available modules/actions: