Are you a Pabbly Connect user and want to automate WhatsApp messages using WaBot?
We have good news!
You can now use Wabot custom app in Pabbly Connect to send text message and also send media files.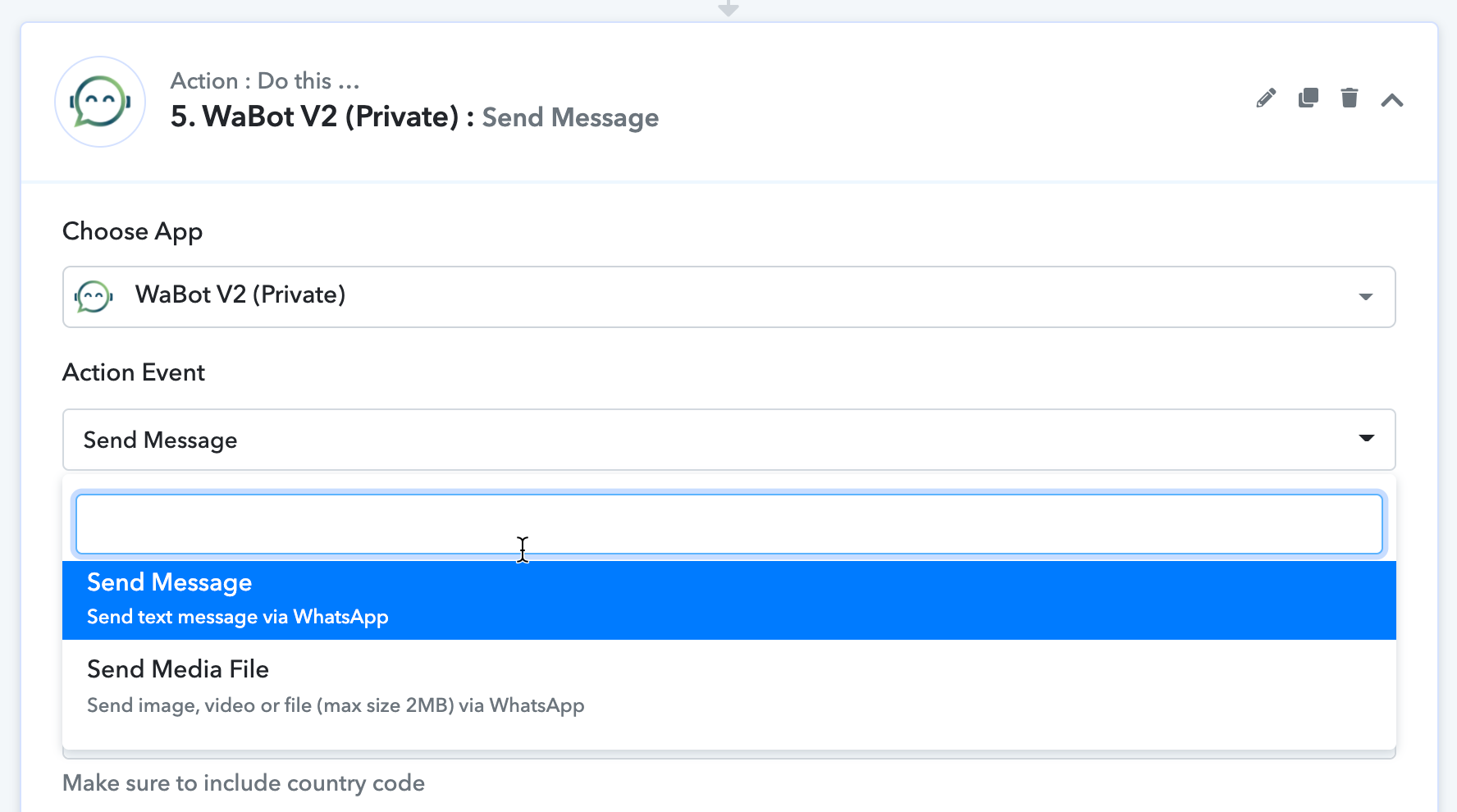 To use this custom module, click the link below.
Login
https://connect.pabbly.com/share-app/AUlWZFIBAiVfFFURD0wAOQF0AxpTOgFNVXsCGVFtB2ZROA##
Don't Have A Pabbly Connect Account Yet?
connect.pabbly.com
https://connect.pabbly.com/share-app/XxdVZ1IFBGdTGVI4VRJXcAEVBgIIUQFjARgCEFNcUCgBWwZTAkMMZg5CWXsAV1duVQ5TIwRhBHsPHFZsAVcCOAQeBTlRXlUgUx1SBwNaD2VfE1VJUgkELlMaUihVElc3ARYGLAhSAWEBCgIkU2Y#