To start using Wabot REST API, you would need to have your access token together with the instance id.
You can get them from here: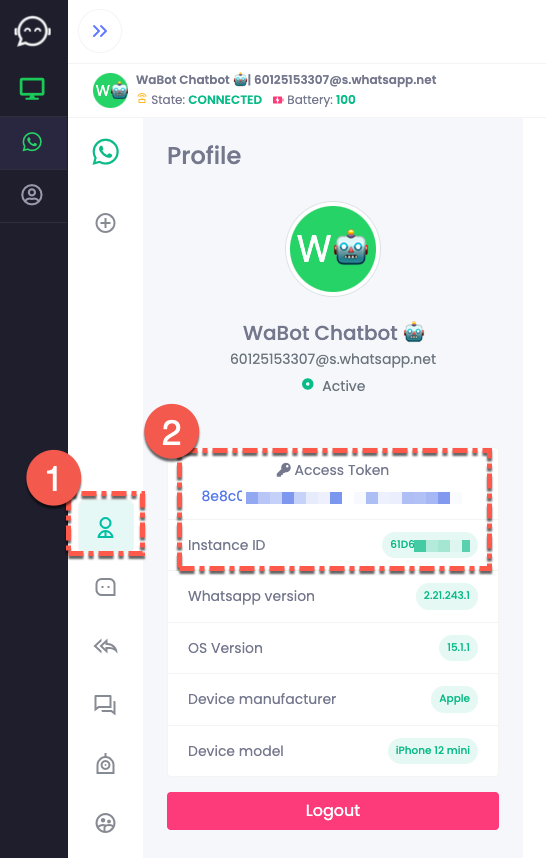 You can find all related API calls from this menu: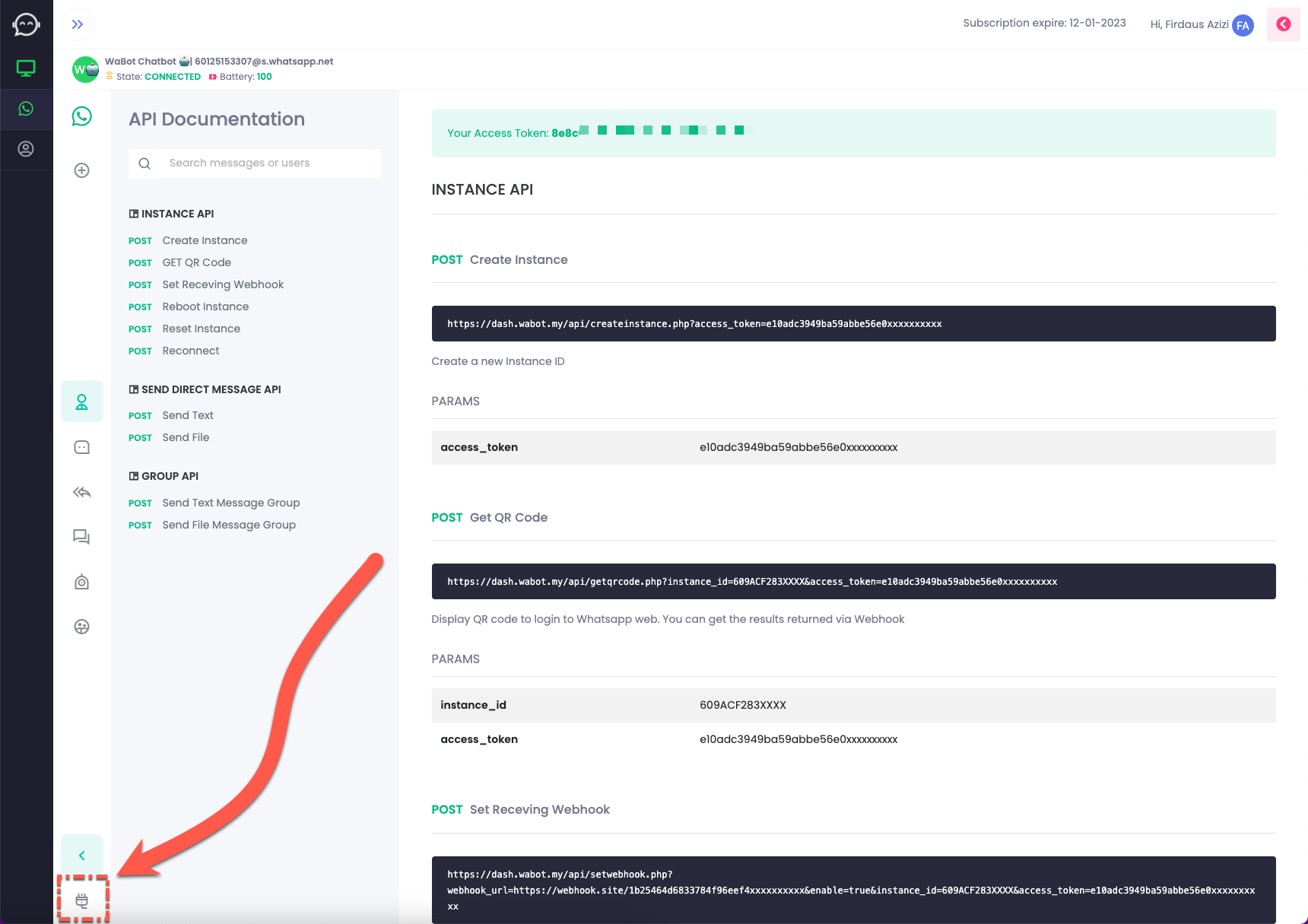 Wabot V2 API
Wabot WhatsApp API** is a collection of APIs to send & receive messages from your own WhatsApp using our web base system. You can [sign-up for a free trial at our website](https://dash.wabot.my/signup) and decide to subscribe to our paid plan later. Please do take note that this is an unofficial API for WhatsApp.
https://documenter.getpostman.com/view/9230914/TzCMcTSB?trackID=439f01c9-d93c-448b-a445-189ffbbb5367

For WordPress user, we strongly suggest you to use our Autonami integration.